Caws, Rhyd Y Delyn, Anglesey, Wales
---
Graham Harvey (agricultural story editor for Radio 4's The Archers) talks about our evolution of interest in food, and is on a quest ― a save our planet with real farms producing real food quest. I'll sit on the fence and use Menai Jones and her families dairy farm as an example for his idea. Do they have a great product, could milk straight from a cow farmed on pasture be that much better for us than cows kept in sheds and no grass in sight?  
---
---

Have our generation's minds been that warped by corporations and forgotten the true meaning of food? Most dairy farmers in the UK have suffered. When I first started writing this article, I couldn't escape the subject of dairy farming. I wondered if we knew enough about agriculture to give the support it deserves ― I certainly do not. I grew up with my grandmother picking up the local milk delivery from her doorstep every Wednesday. She'd work out exactly the right amount of money in coins and leave it for the milkman who occasionally knocked on the door to say 'hello' if he was feeling chatty. I now come home to orange top milk and my father talking about 1% fat content.
---
'my overwhelming
concerns about
food is our loss of
connection'

---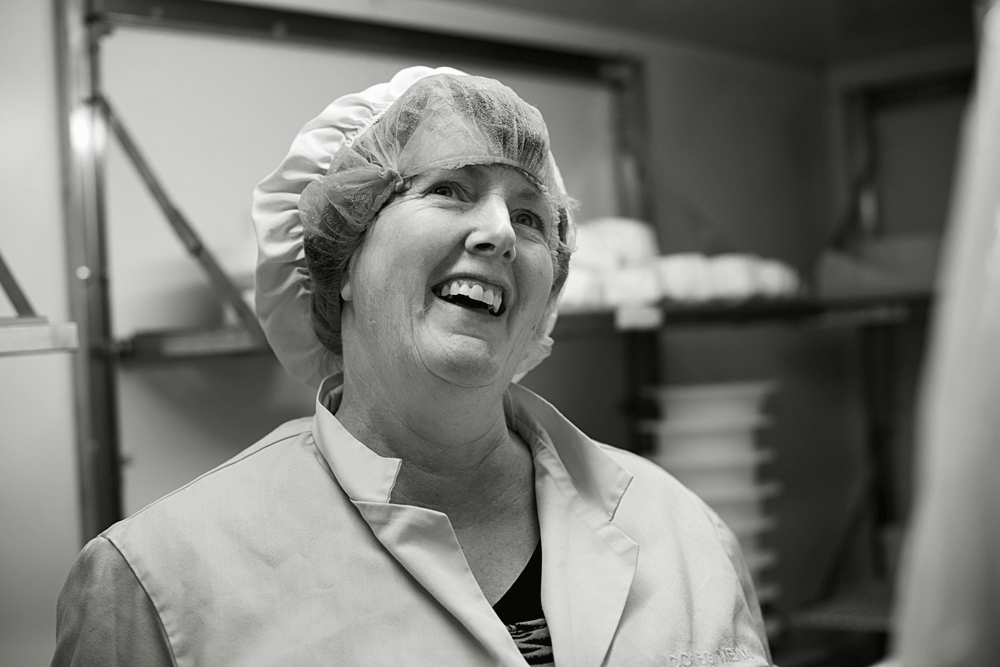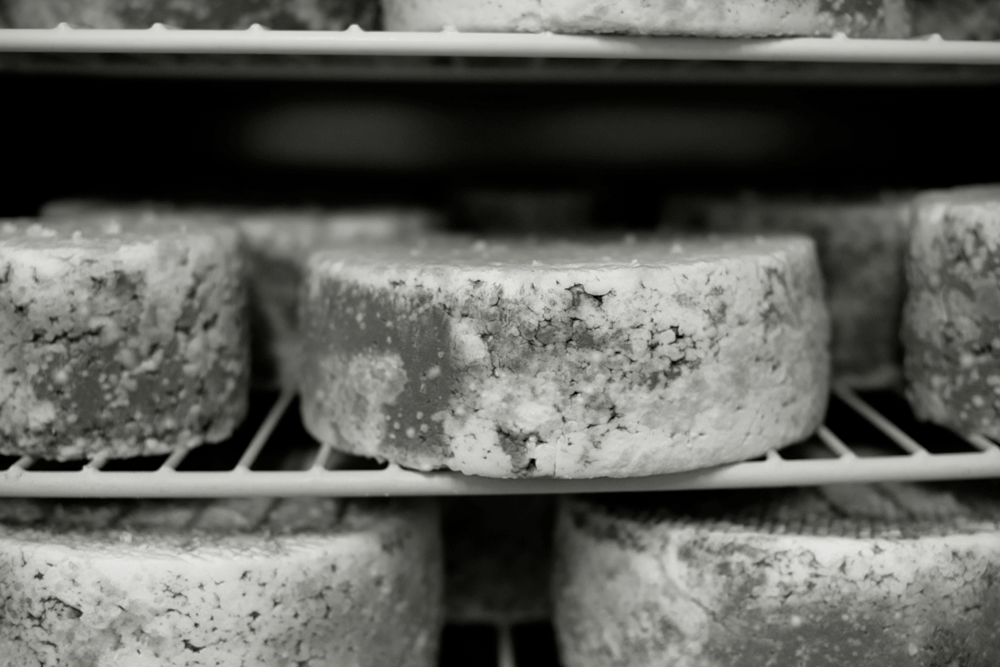 ---
One of my overwhelming concerns about food is our loss of connection. At Caws Rhyd Y Delyn they work tirelessly, milking their pedigree Holstein Friesians at 5 am and lastly at 4 pm, 365 days of the year, like any other farmer. What sets them apart? I can't tell you if their milk is better than any other, but it's bloody delicious. If everybody's milk from cows bred on pasture is that good, why on earth aren't we paying the proper price for it? 
---
That doesn't matter to Menai Jones and her husband. She churned dairy farming into a positive after deciding to find extra revenue for the family farm back in 2012. In one shed her husband (who only a few weeks back escaped death from a falling hay barrel) is milking with their son, in another Menai is producing a range of award-winning cheeses ranging from Anglesey Blue and Farmhouse Cheddar to soft-ripened Camembert. 
---
---
Menai works as a teacher Monday to Friday and then heads up the cheese corner in the evenings and at weekends. It's a struggle for farmers who have to put up with lowering costs paid for their produce despite working harder and longer. Starting her cheesemaking as a hobby meant that time was on her side ― making cheese was and still is a pleasure. She is self-taught, learning through experiment and disaster, but the cheese prevailed.
---
Several years ago the Women's Institute began their campaign to defend dairy farmers. Here we have a family farm growing food for people and grass for grazing cattle, but only just surviving. I'm a big believer in dairy and full-fat milk ― Menai mentioned to me that full-fat milk is 96% fat-free. I can't fathom why we as a nation don't take more interest in our farms. Food for thought. I'll go and drink my 4% fat milk and do my bit for grass-based dairy.